Advertising / Promotion
Sites that help you promote your website.

Creative marketing agency providing a plethora of integrated services to promote products and services for business, both brick and mortar and on the web. From events to in-store display merchandising, from digital to retail, from email marketing to 3D modeling, from content management to project management, we do it all. Services include product launch services, infographic and animated video services, eBook creation, instructional documents, high-volume documentation and so much more.

Interactive marketing firm and lead generation consultant and Web 2.0 services including social media marketing, CRM, content management, blogs, RSS, forums, wiki and web community solutions and consulting. Articles and whitepapers on corporate branding and marketing.

Top Click Media, a leader in providing competent Internet marketing services. We are a UK based company offering innovative online solutions that will maximize your website traffic at a minimum cost.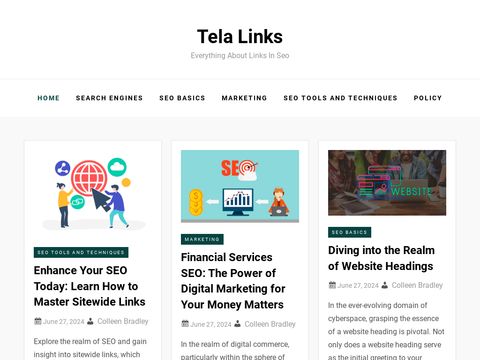 Free automated link exchange management service which searches for link partners and automatically increases the backlink count to your websites daily. Visit telalinks.com to learn more about this free service.



Advanced Link Manager is a tool that helps manage your web site incoming links. Advanced Link Manager runs on Mac OS X, Windows 98/2000/XP, and Linux.

Almost all major search engines that exist today, rank a web page based on the number and the quality of links that point to that web page. Advanced Link Manager helps you monitor your incoming links, keeping you informed as to where they come from and what their content is.


Information on online advertising with an emphasis on text link ads


Place your banner on many sites for free! Exchange at 4:3 ratio, see real-time statistics, enjoy higher click-thrus due to irregular banner size. (Only 125x125 banners accepted.)


Advanced Web Ranking is a tool that will help you check your web site position on all major search engines. It saves you hours of tedious work while monitoring your web site's search engine position. Advanced Web Ranking generates tabular and graphical reports that will help you check not just the position of your website but the position of your competitors' web sites as well. Exports reports as
PDF, HTML, Excel, XML or Text files, and emails them to you and your customers.


A b2b directory & search engine. Find companies, products & services. Promote your company with our featured listing control panel. Allows full account management, targeting of categories & keyword searches. Plus, 24 hour free directory inclusion.



Search engine placement, website promotion and internet marketing. An optimization service for website placement, positioning and submissions to the search engines.
Category Stats
Subcategories:
1
Links:
14 (17 counting subcategories)
Regular:
14
Reciprocal:
1
Last link added:
Mar 15, 2017